After reading Radioman's post, I new it was time to do some packing...lol
So I replaced the 4 yr old packing yesterday and used Western Pacific Trading GTU gore packing. I previously replaced the packing after purchasing the boat in 2015 and, decided to upgrade to gore from flax with teflon on this go around.
I used the 1/4" version...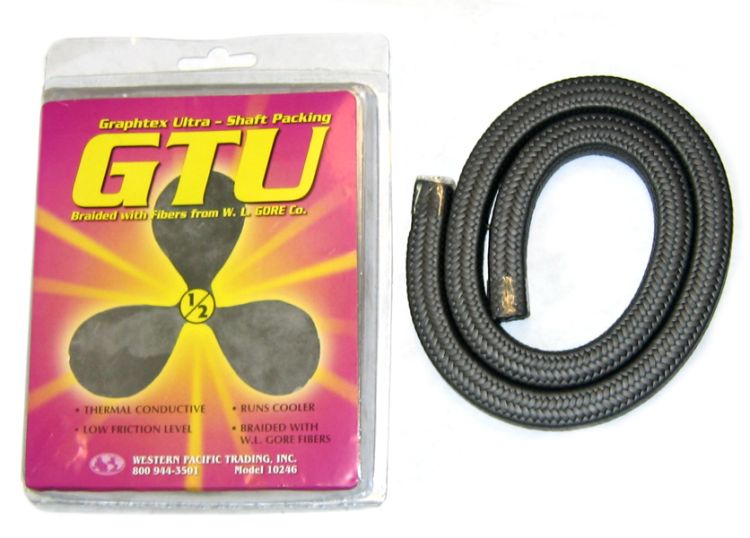 The packing I removed years ago was jammed in so tight I had to use long sheet metal screws to get a hold on it. This time, it was much easier to remove with a 90* metal pick and some needle nose pliers. The gore packing is very easy to use, it cuts cleanly with a fresh razor blade and is much more supple compared to the flax packing making for a trouble free install. I used a bit of Syntef lubricant on the shaft side of each packing ring. I installed 3 rings with gaps at Port-Starboard-Port for easy removal.
I had some corrosion buildup on the "male piece" of the shaft log (I have the style with 2 studs) that prevented further compression of the existing packing so I cleaned the surface with a Dremel.
Total time was about 45 minutes with the majority spent on removal and cleaning. I'm planning on running the boat on the 4th and making final adjustments on the water.